August 24, 2017
8 view(s)
Every successful business owner had an "ah-ha" moment that motivated them to start a new company. For Frank Romano and Joe Liszka, our founders, that "ah-ha" moment was a sunburn.
The native New Yorkers were vacationing in sunny Key West and made the timeless mistake of not using protection. Luckily, a local friend was growing Aloe Vera in their yard. The friend broke off a piece of this tropical plant and smeared the gel on Frank's burn. The pain stopped immediately. The next day, Frank was so impressed that the sunburn practically disappeared he decided to dig a little deeper into this wonderful plant.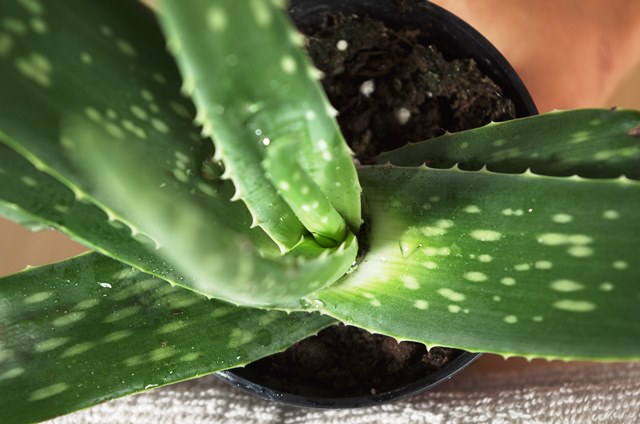 Frank, a chemist and a cosmetic researcher, saw the magical properties of Aloe and started to wonder, "If Aloe was that effective on damaged skin, what could it do for healthy skin?" Two years of research, $21,000, and a move to Key West, the nation's first cosmetic company to make Aloe Vera based skin care products opened their doors on November 13, 1971. They sold $36 on their first day!
2017 and Beyond
45 years later, our mission remains the same. We want to create a wide range of luxurious skin care products with nature's best ingredient as our primary ingredient.
To celebrate 45 years of business, we released our Anniversary Travel Bags in January 2017! These colorful travel bags will take you back to the 70's when Key West Aloe used to be named Key West Fragrance & Cosmetic Factory. Back then, you could watch Frank or Joe make the products in the window of our Front Street location and shipping was only $1.50.
The Anniversary Travel Bags features a Key West Hand Print Fabrics design made exclusively for Key West Aloe. While the history behind the print isn't clear, we believe the print was created by Suzie DePoo, staff designer at Key West Hand Print Fabrics and the creator of many designs that would eventually become Lilly Pulitzer's trademark. Back in the day, this print was on everything Key West Aloe produced including our bags, catalog and some packaging.
Each travel sets comes with a moisturizing body wash, a hydrating body lotion, a softening shampoo, and a strengthening conditioner. The sets are available in our most popular scents -
Key Lime
,
Mango
, Coconut, Aloethera  - and come in two different sizes.
Discover the secret of our Aloe and find the out why we are Florida's favorite Aloe Vera brand!
Have you been to our original factory in Key West? Share your story with us below!