August 24, 2017
13 view(s)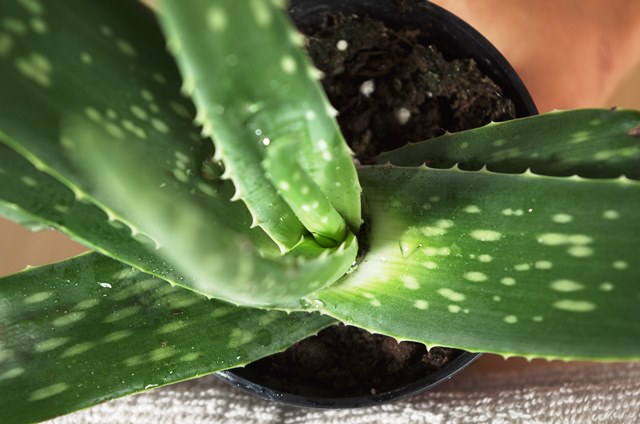 With so many Aloe Vera products, we are often asked, "which product is best for dry hands?"  The answer is Aloethera Intensive Hand Lotion and this is why.
Aloe Vera has been around for a really long time. Cleopatra used this plant in her skincare treatments and Alexander the Great once captured an island to secure supplies of aloe for his wounded soldiers.
While Aloe Vera is about 95% water, it also contains more than 200 nutrients including vitamins, minerals, amino acids and most importantly polysaccharides. Polysaccharides are long chains of sugar molecules that contribute to many biological processes and are both anti-inflammatory and anti-bacterial. This is why Aloe Vera is very effective in wound healing.
Aloe Vera works its magic by deeply penetrating the skin, helping it absorb four times the moisture of water alone. It helps pores open and receive hydration without clogging them, while its antioxidant properties have been shown to slow the aging process in hundreds of clinical studies.
Aloe Vera a
lso works to form a protective barrier that helps the skin and hair remain soft, smooth and supple.
To treat sunburns - Aloe Vera can help with sunburn through its powerful healing activity at the epithelial level of the skin. It acts as a protective layer when applied to the skin and helps replenish moisture while the nutrients and antioxidants help heal the skin quicker.
As a moisturizer - The properties in Aloe Vera make it perfect for a moisturizer without giving you a "greasy" feel. Aloe can reach three epidermal layers of the skin, so with aloe your skin receives maximum nutrients while locking in that moisture. It is great for both women and men for all skin types.  
To fight aging - The main cause of aging is the loss of elasticity in your skin. Aloe leaves contain many antioxidants including Vitamin C & E and beta-carotene that can help improve skin's natural firmness, keep skin hydrated and diminish the appearance of fine lines.
To reduce the appearance of stretch marks & scars - Stretch marks are caused by minor tears in the layers of the skin caused by sudden and/or excessive stretching. Aloe Vera can help heal these wounds to lessen stretch marks and help reduce their visibility.
To treats skin care concerns - Aloe vera helps treat acne with its antimicrobial properties that kill bacteria. Anti-inflammatory properties that reduce redness and skin inflammation help not only with acne but also helps with other skin care problems such as rosacea. Due to the naturally hydrating and healing properties aloe vera helps with eczema as well.  
Much more than a simple "burn plant," Aloe Vera can play a significant role in the protection and maintenance of healthy skin. That's why Aloe Vera is the foundation of all Key West Aloe products.
Follow our "All About Aloe" board on Pinterest to learn even more ways to use Aloe! 
TL:DR? Check out our infographic below.