September 27, 2017
26 view(s)
Photo: Flickr - Cayobo
One of the best things about Key West is its diversity and its support of small businesses. While there are big brands located on the island like Ron Jon Surf Shop and Banana Republic, those big names are outnumbered by locally owned businesses. And like the people of the island, the local shops are unique and cater to the true, Key West lifestyle.
You can find whatever your heart desires in Key West. With so many great stores, it can be hard to decide which ones you must stop at during your visit. We've narrowed down the list for you to the top 5 shops in Old Town Key West you can't miss.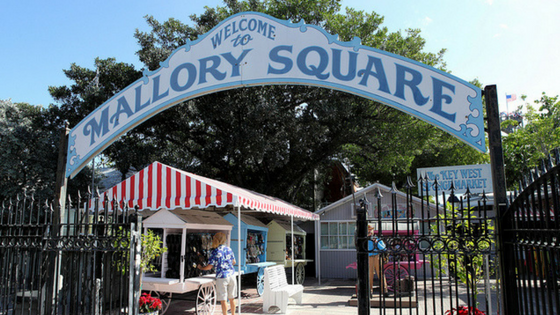 Photo: Flickr - Sam Howzit
Mallory Square
Mallory Square has always been an important part of Key West with its history stretching back to the early 1820's. Back then, the area was home to the Tift family warehouse where the famous Asa Tift could store his goods found from shipwrecks off the coast of Florida. Now the area is home to over 30 shops and hosts the nightly art festival "Sunset Celebration." One of our favorite shops located in Mallory Square is the Shell Warehouse. Inside, you can find great souvenirs that like empty conch shells and sand dollars. These shells make great gifts for both friends and family and are a great way to remember your Key West Vacation.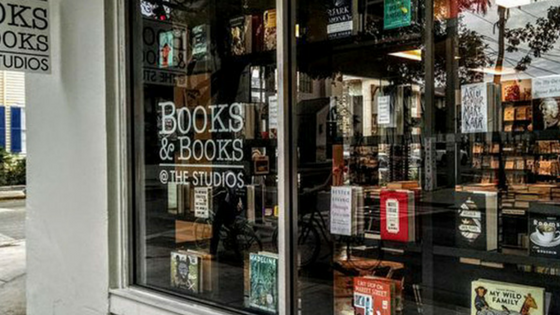 Photo: Books & Books
Books & Books @ The Studios of Key West
So many great writers have called Key West home - Ernest Hemingway, Tennesse Williams and Robert Frost. With all of these iconic writers living on the island, it stands to reason that we would have a great bookstore to share their stories. Books & Books @ The Studios of Key West is that bookstore. Books & Books is a "locally-owned, nonprofit, independently-minded neighborhood bookstore" that is dedicated to curating a selection of books turned to the interest and reading habits of the island. Pop into the former Masonic Temple to browse over 5 thousand titles and see what Conch's are currently reading!
Kino Sandals
Floridians live in sandals all year long. Conchs live in Kino Sandals handmade in the Greene Street factory. If you or your loved ones are looking for a comfortable and durable shoe then look no further than Kino Sandal. These sandals are made only in Key West using leather straps and natural rubber seals. Selecting your perfect Kino is like selecting a shoe made just for your feet. Pop by and check it out yourself. We bet you'll leave it a pair... or two.
Key Lime Pie Factory
A trip to Key West is not complete until you've had key lime pie. While there are many places on the island where you can get key lime pie, our favorite spot is the Key Lime Pie Factory. They sell key lime pie by the slice and other goodies that will last longer than the pie. Located on Greene Street, you can grab a slice of pie before heading to Mallory Square for Sunset Celebration.
Photo: Key West Aloe
Key West Aloe
We know we're a little biased here but Key West Aloe is a must for anyone visiting the Keys. Not only do we sell Aloe Vera based skin care products that will soothe and nourish your sunkissed skin, we also sell anti-aging products that will never tell your age and let you make your own Tropical Salt Scrub! Our Greene Street Store is located in the historic Telegraph Office and just a few steps away from the other shops on this list. Stop in to experience the Key West Aloe Difference.
Did we miss your favorite spot to shop in Old Town Key West? Let us know in the comments below!
Want more Key West Tips? Sign up for our
newsletter
to get more and follow Key West Aloe and join the conversation on
Facebook
and
Instagram
.
KWA Team