January 22, 2018
8 view(s)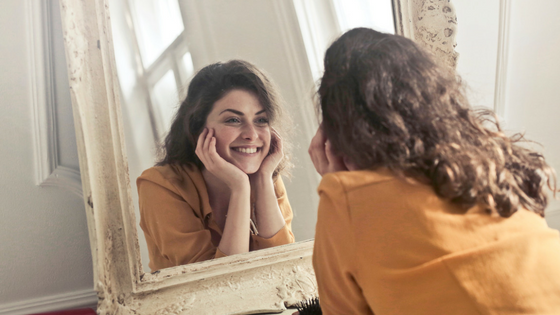 Photo by Bruce Mars from Pexels
We don't know about you, but one of our 2018 New Year's Resolutions is to work on our skin care routines. Like most people, we make a goal at the beginning of the year and slowly but surely we forget about our pledge.
This year will be different. This year, we are going to follow through and achieve our best skin yet!
Identify your skin type
If you've been using the same products forever and you've noticed they stopped working, you may be using the wrong products for your skin type. Like the rest of our body, our skin type will change over time. In fact, most people's skin tends to switch from oily to dry as they age. This is due to many factors including the environment. Check out our
post on skin types
to determine if you have oily, combination, or dry skin.
Figure out the products that work best for your skin.
Once you've identified your skin type, the next step is to select the best products for your skin. If you have oily skin you may want to swap out your cream moisturizer for a gel one and if you have dry skin you may want to try products with Hyaluronic Acid. Of course, these are only guidelines. You must try out
Enter our
Better Skin Giveaway
to win a Daily Aloe Facial Essentials (value $90.50)
Create a realistic skin care routine you can stick to.
Below is a general roadmap we put together to help you figure out what products you should be using and when. Creating a realistic skin care routine will involve trial and error. It can take up to 3-8 weeks to seen proper results, do give your new routine sometime before switching it up.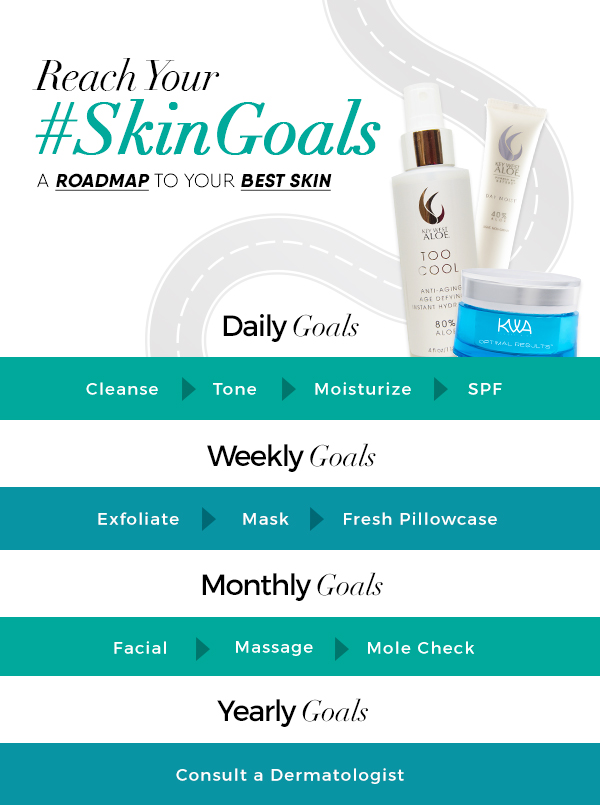 Reach Your #SkinGoals with Key West Aloe's roadmap to your best skin.
We hope you'll join us on our skin care journey.
Share your 2018 skin resolutions in the comments below or on
Facebook
 or 
Instagram
. Sign up for our 
newsletter
 to get more tips and tricks and don't forget to
enter our giveaway
to win $90 in KWA Product!
KWA Team