October 20, 2017
4 view(s)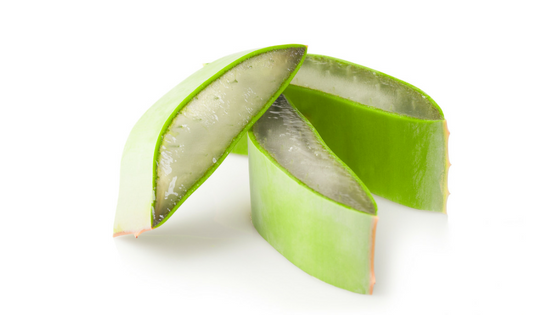 Designed by Freepik
While most people use Aloe Vera to treat sunburns, many are unaware of the powerful moisturizing benefits this plant can have on dry skin or the amazing benefits it can have on healthy skin. The substance found within the spiny leaves of Aloe has long been referred to as "Nature's Gift" for burns and wound care and is ready to make its debut into the world of fall and winter skincare.
Much more than a simple "burn plant," Aloe Vera can play a significant role in the protection and maintenance of healthy skin. That's why Aloe Vera is the foundation of all of  Key West Aloe products.
Photo: Key West Aloe
Where Does Aloe Vera Come From
Originally from Africa, the Aloe species now grows in Australia, Aruba, Barbados, Belize, Nigeria, Paraguay and the United States. As Aloe is a succulent plant that is very effective in retaining water, it is able to thrive in very dry areas.
The Aloe species contains over 400 different varieties, with Aloe Vera being the most commonly used for topical skin applications. A
loe Vera is about 95% water and contains more than 200 phytonutrients including vitamins, minerals, amino acids and most importantly polysaccharides. Polysaccharides are long chains of sugar molecules that contribute to many biological processes and are both anti-inflammatory and anti-bacterial. This is why Aloe Vera is very effective in wound healing. It has also been shown to stimulate collagen production, reduce oxidative stress and stimulate the immune system. What more could you ask for in a skin care ingredient! 
Photo: Key West Aloe
Aloe Vera Provides Optimal Fall & Winter  Relief
During the harsh winter months, the cold weather can take a toll on the skin leaving it dry, chapped and irritated. Most people will slatter on oil and creams to help retain the moisture, completely forgetting about their favorite sunburn relief ingredient - Aloe! That's a huge mistake. Oils and butters do a great job at sealing in the moisture content of the skin and should be used during the colder months. What people mistakenly do is add the oil or butter onto their skin before adding any additional moisture first. These ingredients do not soak into the skin, instead, it sits on top resulting in a sticky, yet still dry skin. Aloe Vera does the exact opposite. Instead of sitting on top of the skin, Aloe works its magic by deeply penetrating the skin and helping it absorb four times the moisture of water alone. It helps pores open and receives hydration without clogging them.
Photo: Key West Aloe
To relieve dry skin we suggest first replenishing the skin's moisture level with Aloe Vera and then sealing that moisture in with an oil or a butter. Our Aloethera Intensive Body Moisturizer is the perfect product for this. Not only will this lotion hydrate your skin, it will also seal in all of the moisturizing benefits you get from the Aloe. Aloethera Intensive Body Moisturizer is 
made with 30% Lab Certified Aloe Vera plus sunflower oil, avocado oil, coconut oil, mango butter, shea butter and cocoa butter. Together, these ingredients work together to protect and restore dry winter skin.
Check out the entire Aloethera line for your fall and winter skincare needs. Do you use Aloe Vera for something else besides sunburns? If so, let us know in the comments below or join the conversation on
Facebook
and
Instagram
. Don't forget to
subscribe to our newsletter
for more skin care tips & tricks.
KWA Team