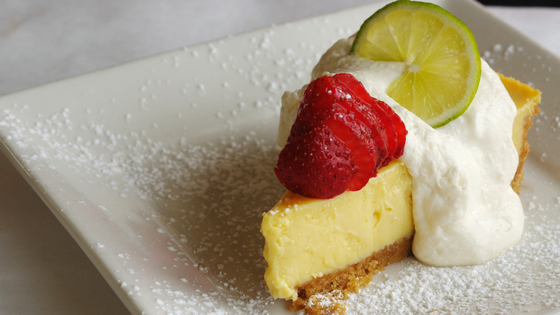 Key Lime Pie, Photo: Ralph Daily, Flickr
No trip to Key West is complete without at least one slice of key lime pie. It doesn't matter how you like it, whether it's a classic slice, topped with fluffy meringue or dipped in sweet chocolate and served on a stick, you won't find a better slice of key lime pie anywhere else.
Lucky for us, there are many great places to satisfy your craving for this sweet & tart dessert on the island. We took an informal poll on our
Facebook
and rounded up what we consider the best places for key lime pie in Key West.
Kermit's Key West Key Lime Shoppe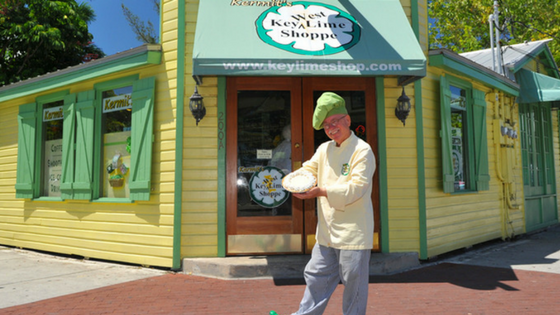 Kermit's Key West Key Lime Shoppe. Photo: Kermit's Key West Key Lime Shoppe
"Kermit's for the win!" - Nadine
A fan-favorite, Kermit's Key West Key Lime Shoppe sells almost everything you could think of that has key lime in it. Cookies, salsa, chutney, taffy, jelly beans, tea, olive oil, spices and so much more. But the piece de resistance is their Key Lime Pie.
Key West Key Lime Pie Company
Key West Key Lime Pie Co. Photo: Key West Key Lime Pie Co.,
Facebook
"I like the sweetness of the Key Lime Pie Company's pie." - Ashley
The Key Lime Pie company has been around since 2006, hand-making a 100-year-old recipe using real key lime juice and a fresh graham cracker crust. At their location, they sell pie in a few different styles, candy from Sweet Pete's Candy and even host classes!
Blue Heaven
Key Lime Pie at Blue Heaven, Photo: Blue Heaven,
Facebook
"Blue Heaven! Love the meringue topping! " - Faith
Blue Heaven is a sit-down restaurant where you can eat some good food, listen to great live music and even take a quick shower. What sets the Blue Heaven's pie apart from the above locations is the sweet meringue on top of each slice.
If you still can't take our word or the word of our fans' at face value, come down for yourself and try the pie at
The Key Lime Festival
this summer. We promise you won't be disappointed.
Did your favorite spot make the list? If not, tell us in the comments below or join the conversation on 
Facebook
 and 
Instagram
. Don't forget to 
subscribe to our newsletter
 for more skin care tips & tricks.
KWA Team