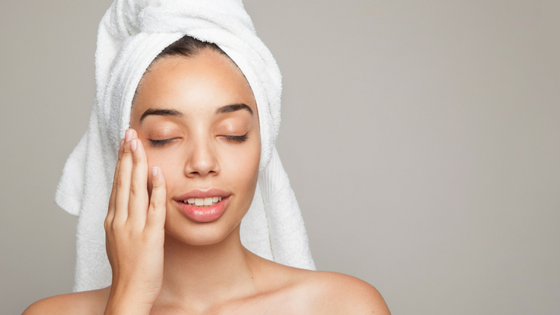 Designed by Freepik
Spring is here are we couldn't be happier. While Florida experiences sunshine year-long (they don't call us the Sunshine State for nothing), spring happens to be our favorite season because the days are long and the weather is just right for beach days. We're ditching our winter clothes and pulling out our spring dresses and new swimsuits. While we're at it, we're also transitioning our skincare routine.
During the winter months, our skin is exposed to cold, dry weather resulting in dull, flaky skin. Spring is the perfect time to revamp your beauty routine to reveal smooth, radiant skin that's been hidden by heavy moisturizers and scarfs all winter.
Don't forget to pick up a new sunscreen. Photo: Key West Aloe
Here are 5 changes to make to your beauty routine this spring:
Toss out Moisturizers/ Makeup with SPF that you bought last spring

- SPF begins to become less effective after one year, so it's important to update your skincare regime with new sun protection. Make sure you get a

broad spectrum sunscreen

with an SPF of 15 or above to have the best protection.

Purchase oil-free moisturizers

- Heavier skincare products are great for the cold, winter months but during the warmer weather, you want oil-free products that won't clog pores or just sweat off your face. Try our

Day Moist Fragrance-Free

for a daytime moisturizer that can also be used as a primer.

Exfoliate all over

- Remove dead skin cells built up from dry skin with a nice exfoliation. Use our

Key Lime Salt Scrub

for the body to give your skin a fresh, healthy glow. For the face, we suggest a chemical exfoliate that will gently remove dead skin cells to reveal smooth skin.

Try out new products

- Spring is a great time to have a fresh start! Focus on your skincare regime and try out new products that make you look and feel refreshed and cleansed. Try doing a weekly pamper night with a

face mask

to freshen up your skin or try our anti-aging hydrating mist Too Cool.

Hydrate

- During the harsh, winter months, hot coffee and tea can be the only thing getting you through the day, but beware, caffeinated drinks can dry out your skin. Swap your hot drinks for a cool cup of water to keep your skin moisturized inside and out.
Looking for more skincare tips? Check out our Pinterest to see the latest skincare tricks and subscribe to our newsletter to get the latest on Key West Aloe.
KWA Team