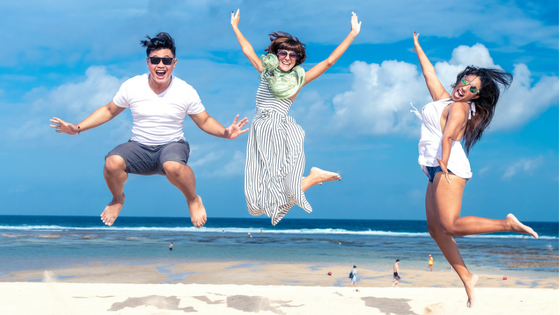 Photo by Artem Bali from Pexels
The first day of summer is June 21st. The countdown to the best season of the year is finally complete and we couldn't be happier!
There are so many reasons we love summer. Endless beach days, delicious fruits and vegetables are in season and of course, we have a beautiful sun-kissed glow all season. What more could you ask for?
Now, before we go crazy with our summer obsession, we need to talk about our beauty regimen. Like any season change, our skin care habits should change too. We've rounded up a list of Summer Beauty Dos and Don'ts so you can make a seamless transition into the best season of the year!
Key West Aloe's Summer Beauty Dos and Don'ts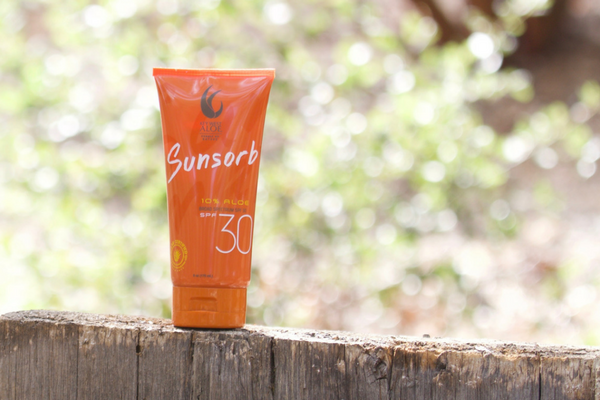 ✓ Do be smart about your SPF
Everyone knows that you should wear a sunscreen in the summer but that doesn't mean they are using their SPF correctly. Make sure your sunscreen is at least an SPF 15 or higher and protect against both UVA and UVB rays (that's called Broad Spectrum). Look for a sunscreen that's water resistant and don't forget to reapply. For more sunscreen tips, check out our SunSmart blog post.
Pro tip: Apply your sunscreen at least 20 minutes before going outside to get the maximum benefits.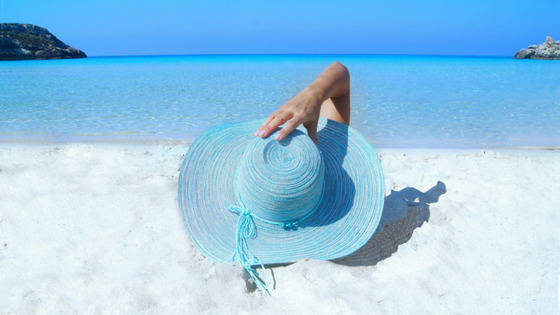 ✘ Don't forget your scalp
You protect your body with sunscreen (see above) but what about your scalp? We assume because our scalp is covered in hair that it's not affected by the sun's harmful UVA and UVB rays, that's a wrong assumption. Like your skin, your scalp can get sunburned. Protect it with a hat or scarf when you're outside for long periods of time or invest in some SPF made specifically for your hair.
Pro tip: If you don't like hats, try a protective hairstyle like a slicked back ponytail or a bun to avoid unnecessary damage.
✓ Do swap your fragrances
Did you know that sweet or floral scents can attract bugs? That's why we suggest skipping the sweet and floral fragrances in the summer and instead opt for something a little lighter or in a musk family. Bugs are one of the only things we dislike about summer, do everything you can to avoid them.
Pro tip: prep your skin with a lotion or oil before applying your fragrance to make it last longer.
✘ Don't skip exfoliation
We show a little more skin in the summer. Make sure you're showing off smooth and radiant skin by exfoliating a few times a week. When you exfoliate, you are scrubbing off the dead layer of skin making what every product you put on top more effective.
Pro tip: do not exfoliate if you are sunburned... you'll regret it later.
Photo by Philipp Cordts on Unsplash
✓ Do pay extra attention to your hair
Summer heat can put a toll on your hair leaving it dry and brittle. Refresh your luscious locks with a pH-balancing, moisturizing shampoo and keratin enhanced strengthening conditioner. Our Aloe Vera hair care with enriched shampoos and conditioners will instantly hydrate the hair leaving it shiny and manageable.
Pro tip: try a hydrating hair mask to help keep your hair in tip-top shape.
Photo: Pixabay.com
✘ Don't overlook hydration
Higher temps mean our bodies will get dehydrated faster. Proactively fight this by drinking water every day. A dehydrated body can make it hard to participate in fun activities like beach volleyball and can make you a little cranky which may upset your friends. In addition to water, make sure to keep your skin hydrated after long exposure to the sun. Our Aftersun products are perfect for this -- the aloe in our products will moisturize your skin while helping ease any discomfort you may experience due to sunburn.
Pro tip: set an alarm on your phone to remind yourself throughout the day to drink water.
Did we miss an essential summer beauty tip? Let us know in the comments below or on Facebook or Instagram! Don't forget to sign up for our newsletter to get more tips and tricks.
KWA Team