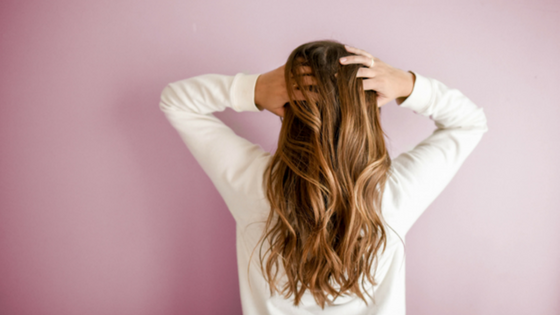 Photo by Element5 Digital from Pexels
Have you heard the saying "Long Hair, Don't Care." According to a source (ehm... Urban Dictionary), this saying can be traced back to the late 60s early 70s when people grew their hair in support of the hippie movement.
We want to put a 2018 spin on this and change the phrase to "Long Hair, Because We Care" because long, healthy hair doesn't happen by accident. It takes time and attention to develop luscious hair like your favorite celebrity. With these 7 Tips, we can help you get Instagram worthy hair.
Start with the scalp
A clean, healthy scalp makes for healthy hair. When washing your hair, make sure to focus the cleansing shampoo on your scalp then let the shampoo wash over the rest of your hair. We also like to spend some extra time massaging the scalp with our fingertips. This massage is a great stress reliever and will encourage hair growth.
Try conditioner first
Pick up a shampoo bottle and read the instructions, we can almost guarantee it says "Shampoo then conditioner." Today, we say forget those instructions, including ours, and condition your hair before shampooing. Even the most moisturizing shampoos can strip your hair of necessary oils, by using conditioner first you give your hair an extra boost of moisture so when you're shampooing you are still left with some softness.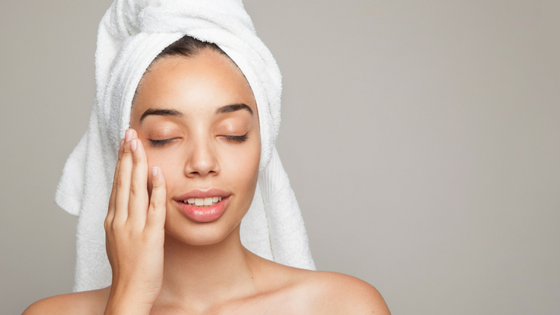 Designed by Freepik
Finish with a shot of cold
Warm showers are nice. The heat can relax your muscles and make your skin feel soft. It can also be doing more harm to your hair than good. Warm water opens up the hair cuticle making it easier for moisture to escape resulting in dry, brittle hair. So if you can, avoid hot water when washing your hair. Does this mean you always have to take cold showers when washing your hair? No, when you're one with your entire routine, spend a few minutes under a cool steam. This will close your cuticles, making it easier for your hair to maintain moisture while reducing the chance of split ends.
Don't be afraid of a few snips
One thing we've noticed is people who are trying to grow their hair always brag about how long it's been since their last cut. But why? A regular trim is the best way to grow your hair. Getting rid of and preventing split ends will mean your hair can grow longer, faster.
Not all products are created equal
Like your skin, there are different types of hair. Some people have fine straight hair and others have thick curly hair. The most important thing you can do on your healthy hair journey is figuring out what type of hair you have and what products and ingredients work best for your hair. On a basic level, Aloe Vera is perfect for almost every hair type because it's super nourishing and help strengthen your hair but it may not be enough. Maybe you need a product with extra protein or maybe you need a different textured product. You won't know until you try so we suggest experimenting with your hair products.
Pro Tip: We like to do a mud mask treatment on our hair to help draw out impurities and moisturize the hair. Believe it or not, we use our Marine Mud Mask for this treatment.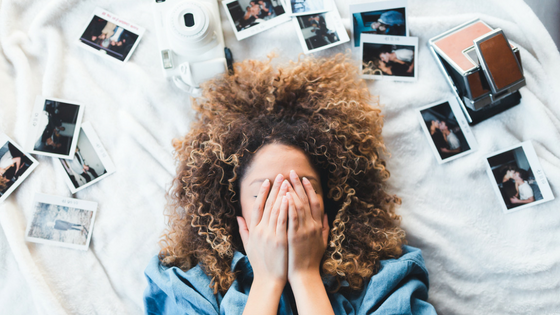 Photo by ian dooley on Unsplash
Drop the heat
We're sure we don't have to tell you how damaging heat can be for your hair. The high temperatures make your hair look good after styling but underneath you're just hurting your hair. Do yourself a favor and ditch the hot tools. If, for whatever reason, you can't, make sure to use a heat protectant and a leave-in conditioner to help add moisture back into your abused hair shaft.
Start inside
It doesn't matter how much work you put into your hair on the outside if you're not taking care of your hair from the inside. Make sure to eat the right food and stay hydrated to promote healthy hair growth. Snacks like eggs, sweet potatoes, avocados, and almonds can put you on the right path to healthy hair. A multi-purpose vitamin couldn't hurt either.
It's time to say goodbye to dry, brittle hair and say hello to healthy locks. Start with these tips and create a healthy hair routine that fits your needs. Then, share with us in the comments below your #1 hair tip - we're always happy to learn new tricks.
Don't forget to sign up for our newsletter to get more tips and tricks and follow us on  Facebook or Instagram!
KWA Team